Regtech could well be a very major play in 2017. At the end of last year a remarkable lawsuit was filed by a payday lender trade group against the bank regulators. The plaintiffs, Community Financial Services Association of America Ltd (CFSA) and Advance America, Cash Advance Centers Inc, seek declaratory and injunctive relief for unlawful regulatory actions by FDIC, the Board, and OCC on the grounds that they exceed the agencies' statutory authority, are arbitrary and capricious, were promulgated without observance of the procedures required by law, and deprive Plaintiffs of liberty interests without due process of law.
The plaintiffs also seek declaratory and injunctive relief to prevent the Defendant agencies from abusing their regulatory authority over financial institutions to enforce a de facto boycott by financial institutions of CFSA's member businesses.
Founded in 1999, CFSA is a national trade association for community lenders. Its forty-two corporate members serve millions of consumers in more than thirty states by offering a range of financial services, including short-term, small-dollar unsecured loans commonly known as payday loans. Today, payday loan stores fill the need for small dollar, short-term credit in communities throughout the USA. Industry analysts estimate that 20,600 payday advance locations across the United States extend about $38.5 billion in short-term credit to millions of working Americans in 19 million households who experience cash-flow shortfalls
The CFSA asserts that the defendant regulatory agencies, with active support from the Department of Justice ("DOJ"), are engaged in a concerted campaign to drive them out of business by exerting back-room pressure on banks and other regulated financial institutions to terminate their relationships with payday lenders. Known as "Operation Choke Point," the defendants' campaign targets a variety of lawful businesses that they disfavour, such as firearms and tobacco sales, coin dealers, and dating services, but it is aimed primarily at the payday loan industry.
An example of this pressure has been submitted during the case by the CEO of the Business Bank of Texas who asserts that despite Power Finance Texas (PFT) , a payday lending customer of the bank, satisfying all financial due diligence over a 3 year period and maintaining significant deposits, pressure was brought to bear on the bank by the OCC to drop PFT as a customer and close its accounts.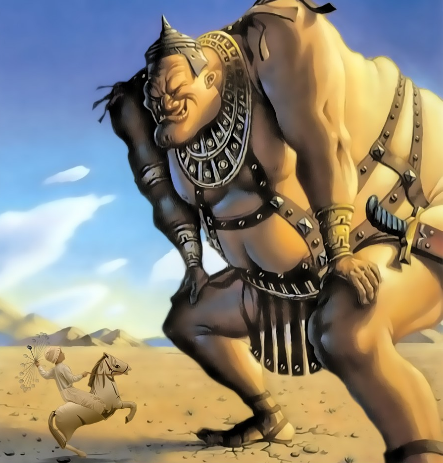 For millions of individuals across the country, payday lenders provide convenient access to small-dollar credit to address short-term financial needs. As former FDIC Chairman William Isaac has noted, for millions of borrowers, "these loans are less expensive than a series of overdrafts. They are less painful than the consequences of defaulting on an auto loan or a mortgage . . or having the electricity and heat turned off only later to pay for having them turned on again." William Isaac, Payday Crackdown Creates More Problems than It Solves, American Banker, Feb. 18, 2014.
Congress has acknowledged the need for short-term credit products, prohibiting federal regulators from imposing rate limitations on short-term loans as codified in the Dodd-Frank Wall Street Reform and Consumer Protection Act ("the Dodd-Frank Act"). This suit tells a story of desperation as payday lender are dropped by bank after bank. Their very survival is at stake. The same story is true for other categories: debt collectors, pawnbrokers, check cashers, money remitters and other traditional money service businesses. Money Service Businesses, their customers and the regulators desperately need a bank that understands them and can bank them properly.
Fintech Bank's Position
Fintech Bank recognises the need by the regulator to ensure the customer is being looked after. This is why Fintech Bank will not just provide basic banking services; we will provide a high level of service, customised for this sector, with a level of compliance oversight of money service businesses "Regtech" and their customers that no mainstream bank could possibly do.
The U.S. national bank regulator (the OCC) has in the last few weeks expressed its willingness to give a national bank charter to an "out-of-the box" business model like Fintech Bank. We expect that the OCC will encourage charter applications from a range of fintech companies and indeed believe that the OCC cannot say "no" to a new bank that can demonstrate it has world-class compliance oversight technology.